Weather forecast

Today: Many clouds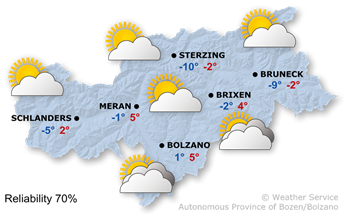 Clouds moving through the region, best conditions with most sun in the north-west. During the afternoon clouds will become less from the west. Relatively cold temperatures with maximums between -4° and +5°.
---
Tomorrow: Sun and clouds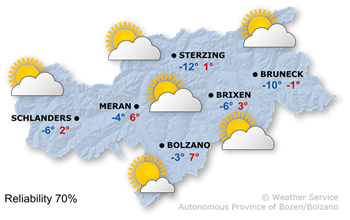 A mix of sun and clouds, mostly sunny in the south. Maximum temperatures between -3° and +7°.
---
Next days Weather forecasts: Cold