Comfy in the ice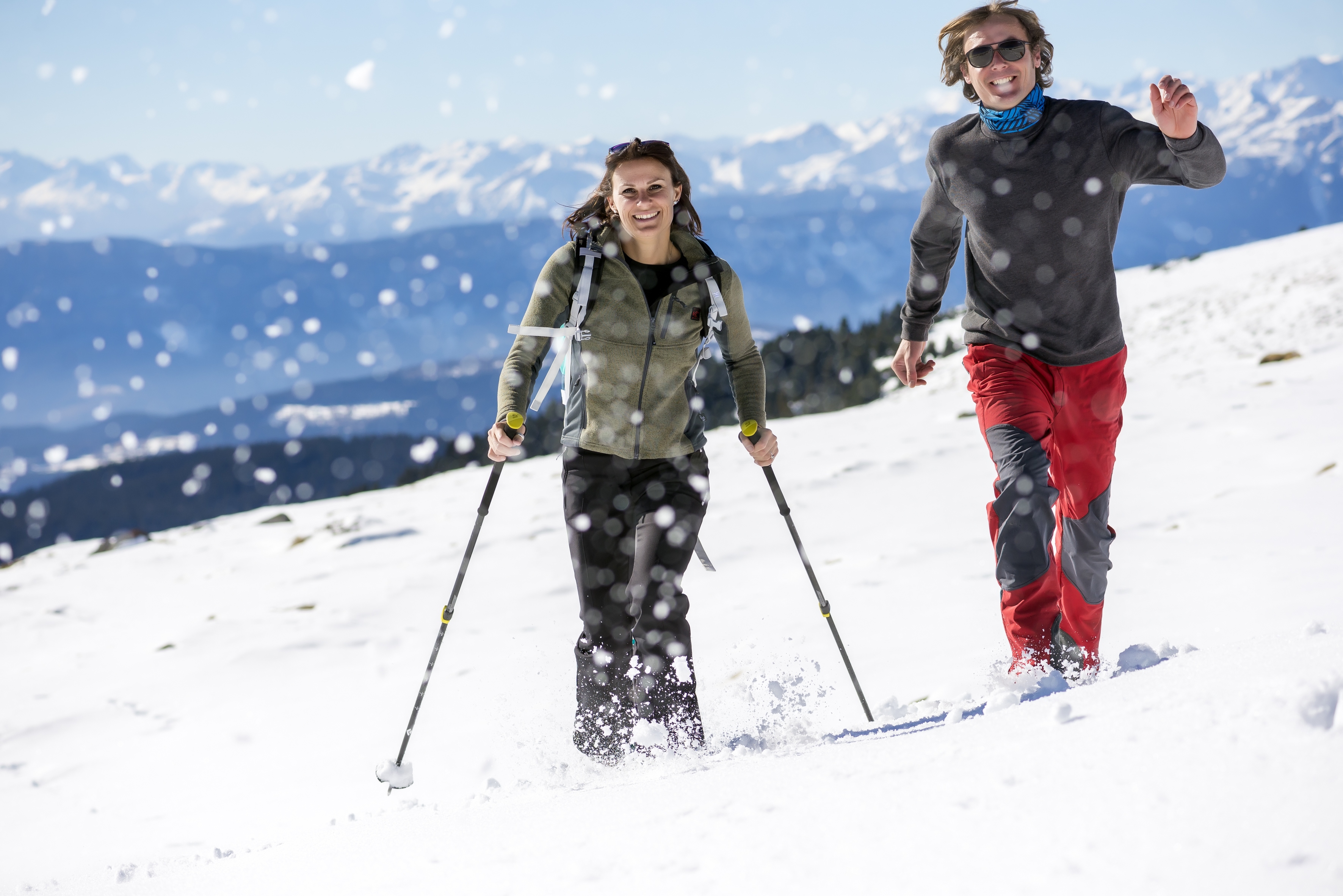 It's perfect for newcomers and for children of all ages! The Dolomite views and sporting attractions are especially appealing to cross-country skiers on the high-altitude trail. The well-kept winter hiking trails are ideal for snowshoeing and for nature lovers, also off the slopes. Those who want to have fun on the toboggan or skate the ice with sharp blades will also find what they are looking for. After the physical activity in the cold outdoors, there are the inviting culinary delights to enjoy, in the Ritten Pistnkuchl or in the gastropubs, during the long winter evenings. For the 2022 winter season, a 7-night family holiday package has been put together with the RittenCard, which combines all this, satisfying curiosity for new experiences in the snow (with introductions to tobogganing and ski touring). All this makes the car superfluous.
The Winter Children's Programme
New in 2022: From Monday to Thursday from 10.30am to 12.30pm, a certified ski instructor playfully shows children how to make their first turns on skis. In the afternoons, there's bread baking and chances to try riding and other activities. Heaven on earth or at the ice rink Ice skaters are spoilt for choice! There's the enchanting Lake Wolfsgrubenersee/Costalovara or the natural ice rink at Oberbozen/Bolzano di Sopra. Then, you can venture onto the ice rink in the Ritten Arena in Klobenstein/Collalbo, where the fastest skaters in the world train and the European and World Championships are held.
Tobogganing, tobogganing
You don't even have to bring your own toboggan, as you can rent one at the Pemmern valley station. The 2.5 km Ritten natural toboggan run leads from the middle station of the Horn of Ritten cable car, to the valley station in Pemmern: easily accessible by mountain railway. The run is open from 4th to 12th December 2021 and then from 18th December 2021 to 20th March 2022. Access to all leisure activities is either free or at a reduced rate with the RittenCard.
www.renon.com
www.rittenarena.com
www.bachmann-rodel.com