From civic bands to rock & pop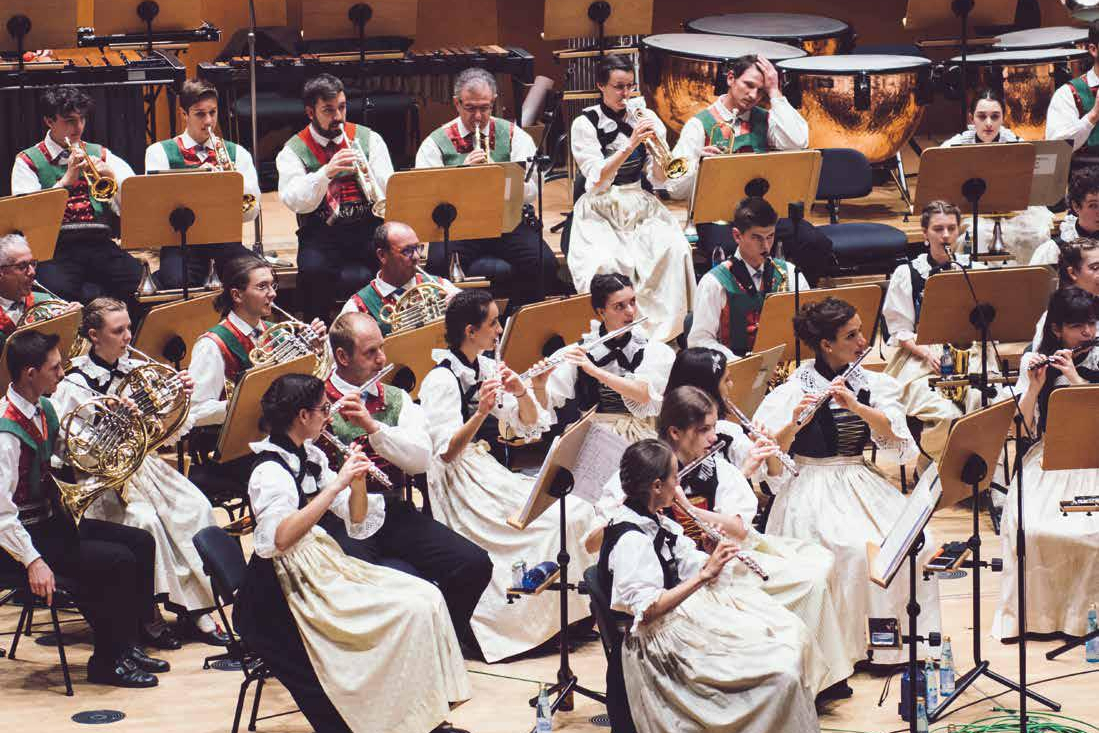 In the alpine border region of South Tyrol, the music of civic bands plays a central place. In this province of only half a million inhabitants, there are over 200 musical bands! In Bolzano city itself, there are four civic bands. In addition to the oldest - the Gries Civic Band – there's also the Stadtkapelle Bozen, the Bürgerkapelle Zwölfmalgreien and the Corpo Musicale Mascagni.
When the Bürgerkapelle Gries was founded as the Grieser Musikgesellschaft in 1821, in today's Gries district of Bolzano, Gries was in the process of becoming a health resort for the well-heeled from the Habsburg south, especially for respiratory ailments. The very first "cure" concerts were thus dedicated to royal and imperial dignitaries, who were recuperating here, or passing through. Over the years, the music band has developed into a considerable reputation, remaining a pillar of Gries cultural life to the present. A milestone in its history was its first New Year's concert in 1968, held in the Waltherhaus in Bolzano. Since then, not one New Year's has been missed, even if – due to the pandemic - the last concert had to be broadcast over the radio. Nevertheless, the concert went ahead, becoming one of the highlights of the musical year.
For the last 23 years, the 83-member band has been under the musical direction of bandmaster Georg Thaler, with Roland Furgler as chairperson, who has overseen the organisational aspects since 2017. During these years, the main focus has been on the musical development of the band and search for new directions to develop brass music. This search has been followed by a series of awards, the most recent of which, in 2019, it received at the Juventus Music Award, for its promotion of particularly sustainable musical projects in the community.
The 200th anniversary
Preparations for the anniversary are in full swing. The performance of a brass band opera called Blasmusikpop, specially composed by Thomas Doss, is planned for December 2021-January 2022. The premiere will be in cooperation with the Vereinigte Bühnen Bozen, to be held in the Great Hall of the Bolzano City Theatre, on the evening of 1st January (6pm). Further dates on 2nd January (6pm) and 5th and 7th January at 8pm; then on the 8th of January at 6pm and on the 9th January at 11am. Another anniversary year highlight in 2021 will be an exhibition on the history of the Bürgerkapelle Gries in the Bolzano Mercantile Museum. The interactive special exhibition will be on display from May to July 2022 and will be accompanied by chamber music concerts and matinees of the Bürgerkapelle Gries on Saturdays.