Snowflakes and silence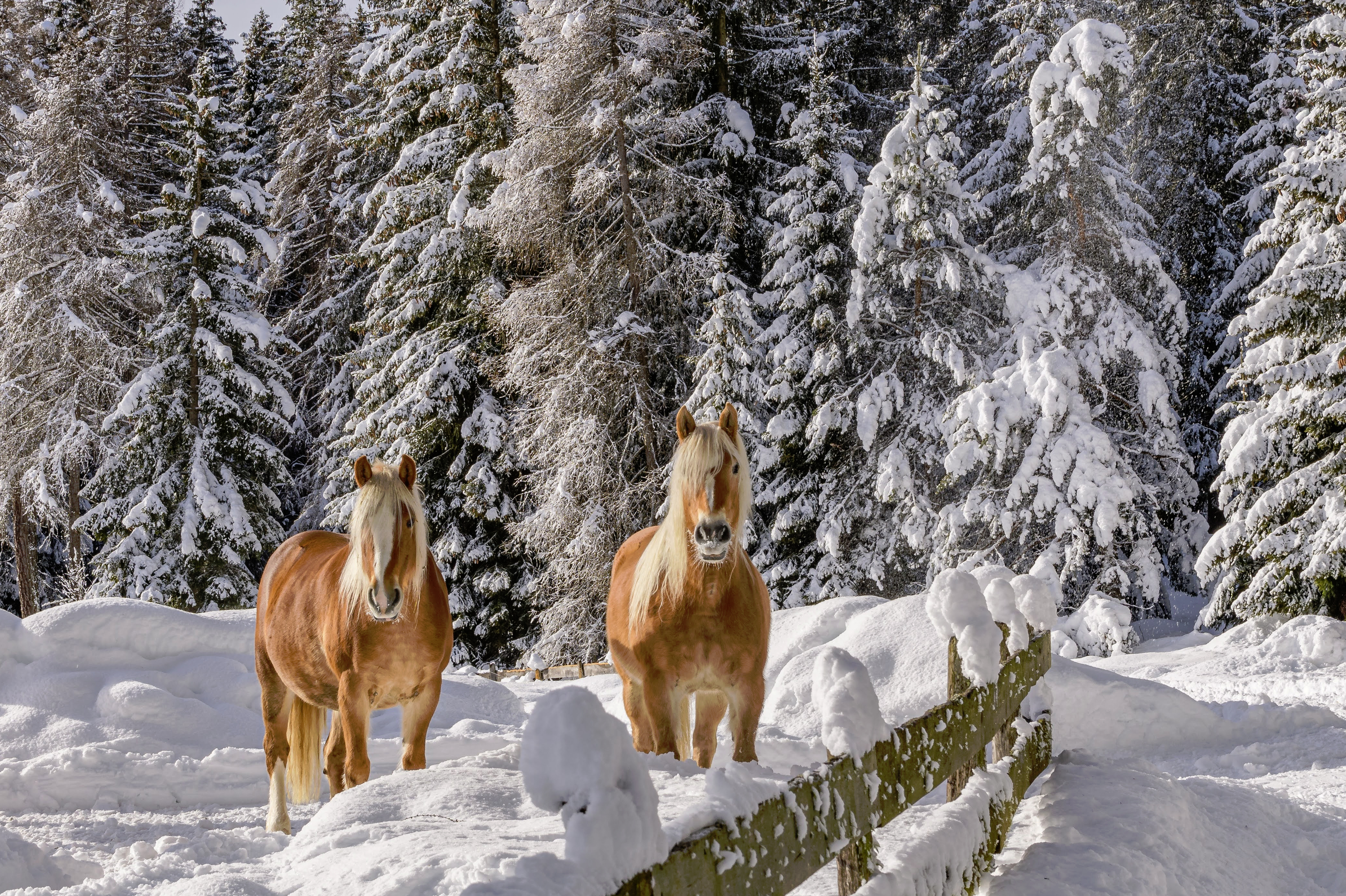 The plateau larch forests feel the sun's rays penetrate, illuminating the undergrowth and making the snow on the wide meadows along the footpaths glisten. In the distance, the imposing Dolomite peaks, silhouetted against the blue sky, provide an unmistakable backdrop. Jenesien and the Salten high plateau - only a few kilometres from Bolzano - offer wintery alpine landscapes, the vision of which are food for the soul. In these times, the pandemic and the impending environmental crisis have forced us to rethink our relationship with nature. The quest for healthier and more environmentally-compatible forms of leisure has become more urgent than ever.
Hiking in the snow
Jenesien has always been committed to sustainable exercise in the alpine air. In recent years, a number of themed trails have been created. A great example is the Castelronda Castle Trail, which leads from Bolzano, through the municipality of Jenesien to Terlan/Terlano, taking you past several ruins and castles on the way. Another new addition is the Avia Woodcutters' Trail, which leads from the village centre of Afing/Avigna to Halbweg/Mezzavia, in the Sarentino Valley. Along the way, it provides information to ramblers about woodcutting and woodworking at nine different points, some of which are interactive. Other themes and adventures, such as the Haflinger horse or the larches, offer family-orientated destinations (e.g. the Guggn way), as well as for the more sports-minded. Whether it's the classic hike to the Stone Men, the European Long-Distance Trail or one of the many forest trails - hiking, which starts right here, remains one of the most sustainable, balanced and relaxing forms of holiday.
Not only on foot
So whether it's snowshoeing in the deep snows of Tschögglberg/Monzoccolo, skating on the Jenesien ice rink, tobogganing on the wide alpine pastures of Mölten/Meltina, or cross-country skiing: there is a winter activity for everyone. For those who'd prefer to explore the high plateau on the back of a blond, sweet-natured Haflinger horse, there are plenty of riding stables to oblige. If you're looking for something a little more laid back, then a horse-drawn carriage in the white winter magic awaits.
Did you know that..
Jenesien has the highest number of sunshine hours in South Tyrol?
the largest larch plateau in Europe is located on the Salten, above Jenesien?
there are 300 km of hiking trails around Jenesien?
Jenesien is the village with the most chestnut trees in South Tyrol?
Jenesien is where Haflinger horses originate from?