New temples to food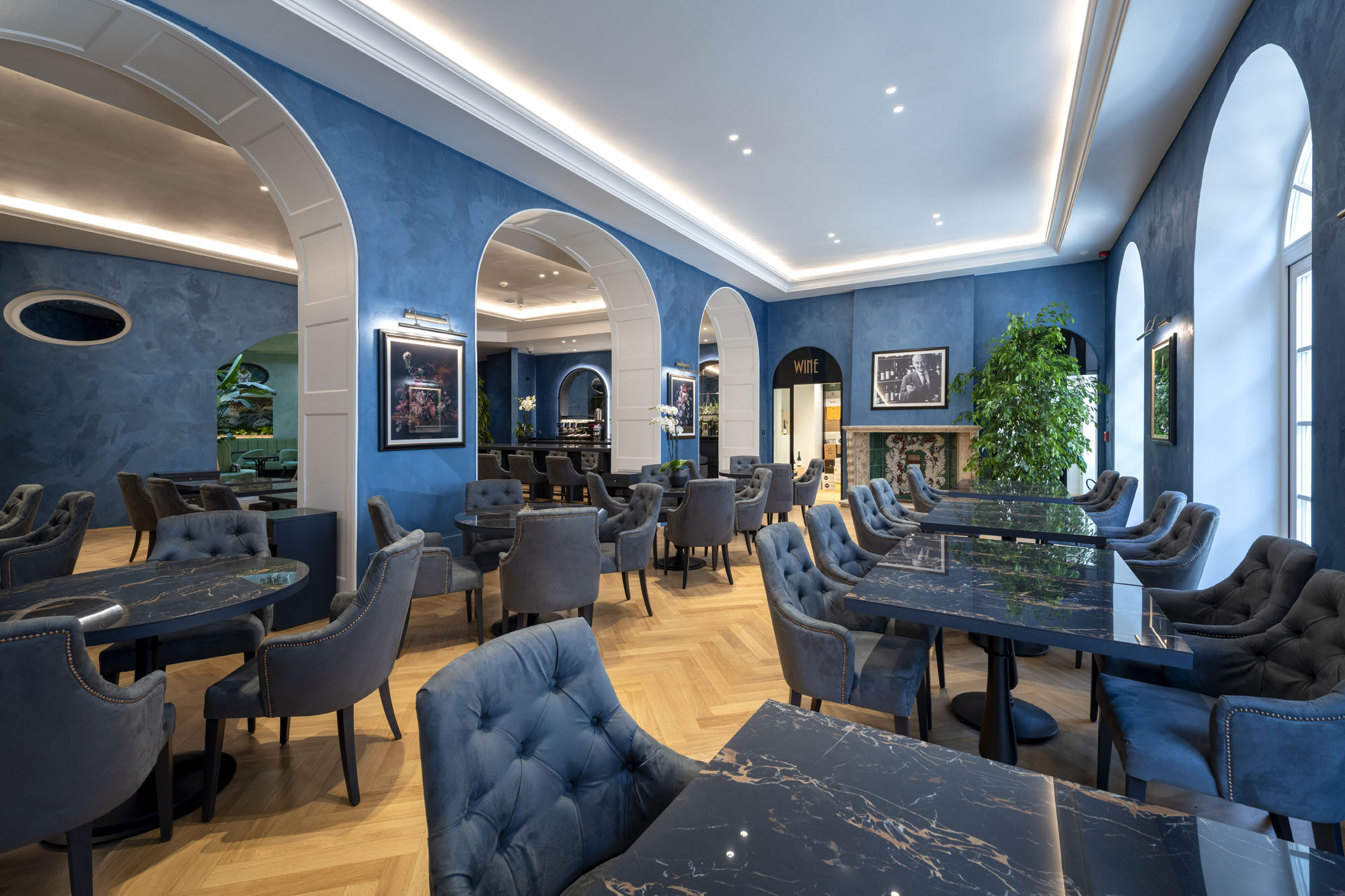 Several new additions raise local gastronomy to new levels. The first is Palais Campofranco, the recently restored Art Nouveau building, with its glittering
copper pavilion, opposite Bolzano Cathedral. The META Restaurant & Bar, with its panoramic terrace, recently opened its doors here. The international menu promises to include regional flavours in the most imaginative ways.
The Stadt Brasserie Città is also in Piazza Walther. With its opening, the renovated Stadt Hotel Città aims to introduce Bolzano travellers to Italian food and wine culture, with utmost attention paid to seasonal variation and the supply chains of products used. From the north to the south, the 20 Italian regions are represented in its dishes, presented by chef Riccardo Forzan and his team of chefs from all over Italy. A full immersion in the flavours of Italy is on the programme, including the perennial favourite - gourmet pizza in the evening.
At Piazza della Mostra, Il Palato Italiano recently took over the elegant restaurant overlooking the square. Il Palato Italiano began as a food hunter and coach for kitchen professionals. Filippo and Tiziana Sinisgalli excelled at seeking out niche products and young talent to create bespoke culinary experiences. Then there's ¡Toma!, from Michelin-starred Sardinian chef, Claudio Melis. Recently opened in via Bottai, in authentic, early 17th-century rooms, it serves Spanish cuisine, tapas and a remarkable selection of wines and beers from the Iberian Peninsula. After gastronomic adventures all over Italy and in Saudi Arabia, Claudio found his new home in Bolzano. In a stroke of gastronomic genius, he launched his exclusive In viaggio, bringing his Michelin star to Bolzano. He followed this up with the first food-sharing restaurant, the Tree Brasserie, just a stone's throw from the town hall, and now ¡Toma! has become the latest addition to the already top-notch cuisine in Bolzano.
Meta Restaurant
Piazza Walther Platz 13-1
Tel. +39 342 0401131
www.meta-restaurant.com
¡TOMA!
Via Bottai / Bindergasse 25
Tel. +39 0471 1532377
www.toma.bar
Stadt Brasserie Città
Via Argentieri /Silbergasse 1
Tel. +39 0471 1800161
www.hotel-citta.com/de/brasserie-ger/
Il Palato Italiano (ex Kaiserkron)
Piazza della Mostra / Musterplatz 2a
Opening soon