Wine is magic – especially with the Wine Event, Calici di Stelle and an aperitif on the gentle hills of Santa Maddalena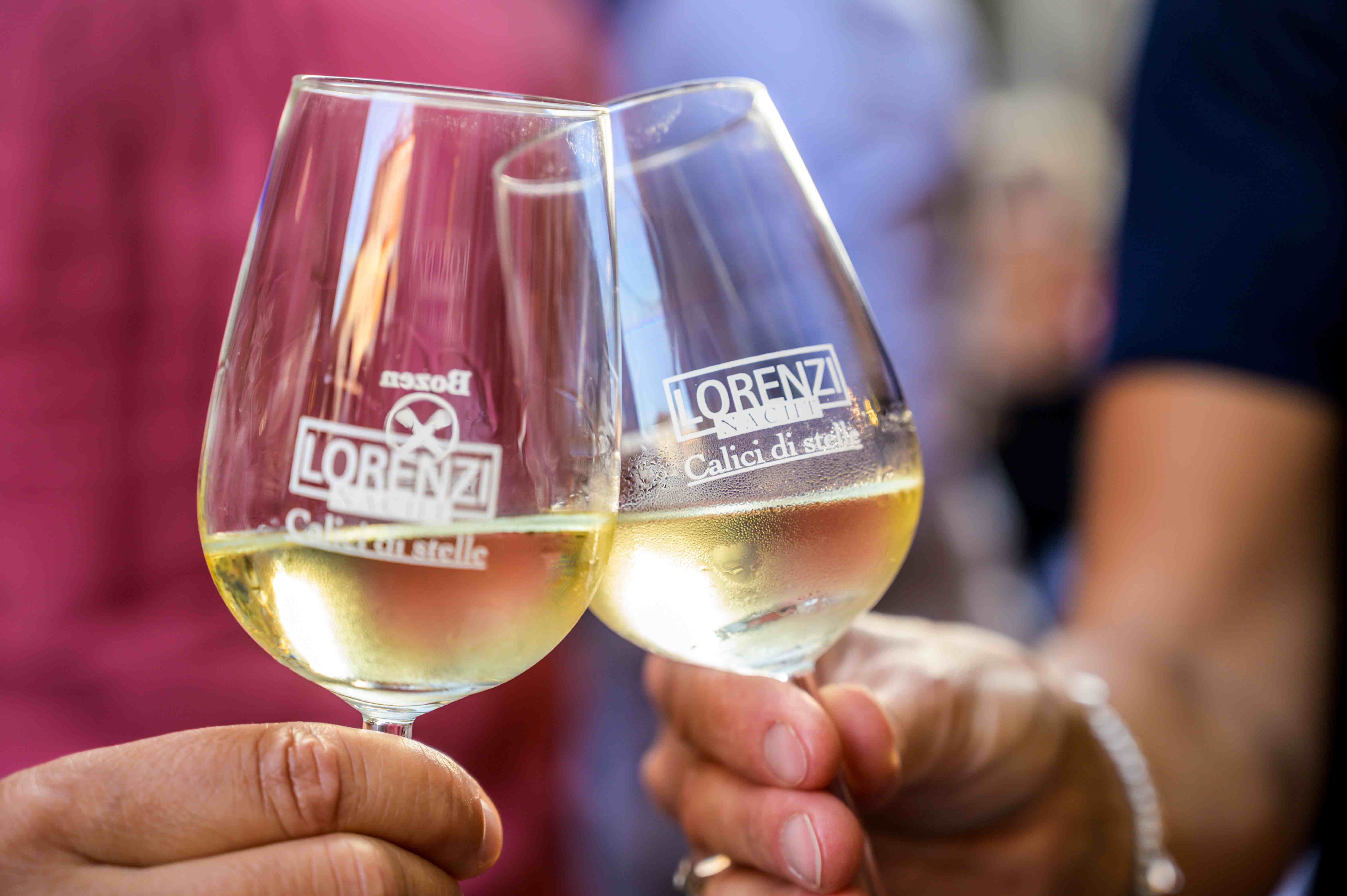 Wine is magic – especially with the Wine Event, Calici di Stelle and an aperitif on the gentle hills of Santa Maddalena
Wine is the common thread linking a number of events in Bolzano that are particularly popular with both visitors and locals. The excellent wines produced in the splendid local vineyards will be coming to the city's streets and squares, together with their respective wineries, at the Wine Event on Friday 23 June in Piazza Matteotti in order to create an atmosphere of culture and conviviality. The producers will be offering their recommendations in an evening of music and merriment, all in the delightful heart of the city.
Thursday, 10 August sees the evening known as the Calici di Stelle (Wineglasses of Stars), an iconic event that will transform the Via Portici into a fascinating journey of discovery around the wines of Bolzano, with tastings, samplings and guidance in a truly captivating setting. An occasion that all connoisseurs should mark in their calendars in red!
To experience a touch of magic, on the other hand, don't miss the evening of Friday, 1 September and the St. Magdalener Culinarium, a "long aperitif" starting at 5.30 p.m. on the charming slopes of Santa Maddalena. There, as the sun goes down, you can savour breathtaking views and inimitable tastes in a vineyard next to the 14th-century church of the same name.